I hope that you've had an enjoyable, relaxing and rejuvenating summer. As we head into September, many of us find it challenging to go from the relative ease of summer back to the rush of activities that begin in the fall.

Shopping for fall clothes for ourselves and our kids, getting back in the swing of meal planning and cooking and getting ready for the paper onslaught our kids are sure to bring home from school are all things we typically gear up for at this time of year.

Our goal for this quarter's newsletter is to help you make this transition with the peace of mind that comes from a little advance planning. We hope these tips allow you to enjoy the last part of summer as you get ready for fall!

Linda
This Quarter's "Highlighted Project"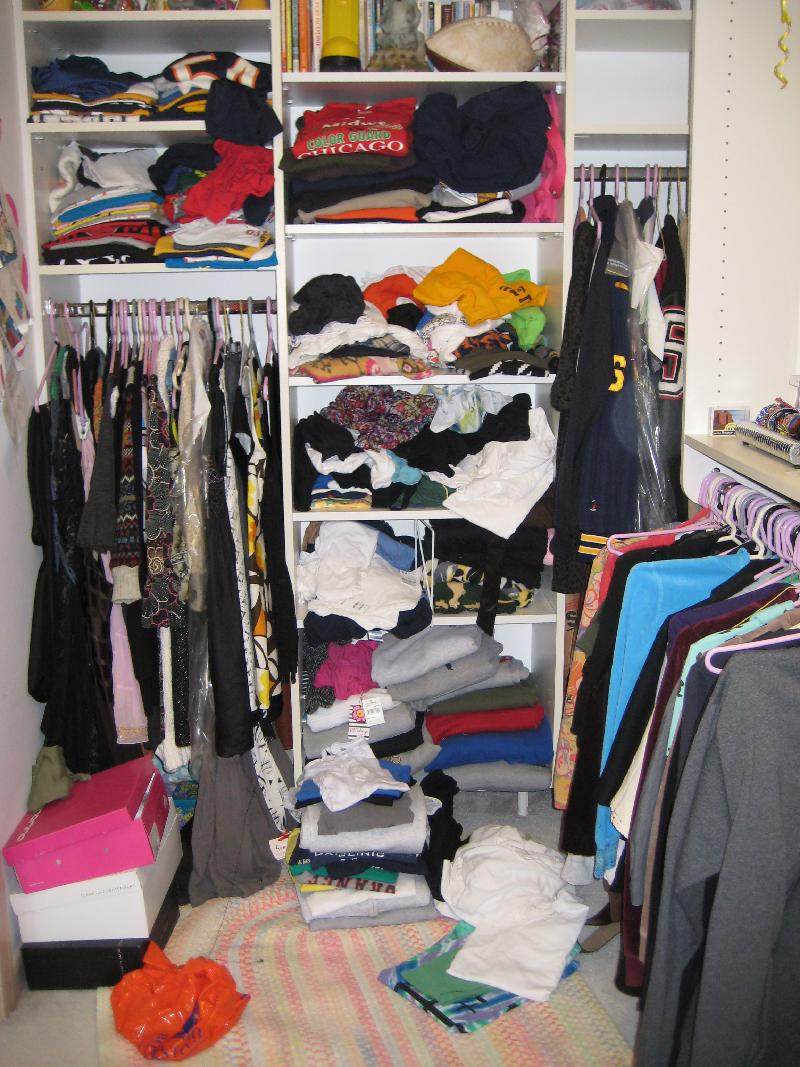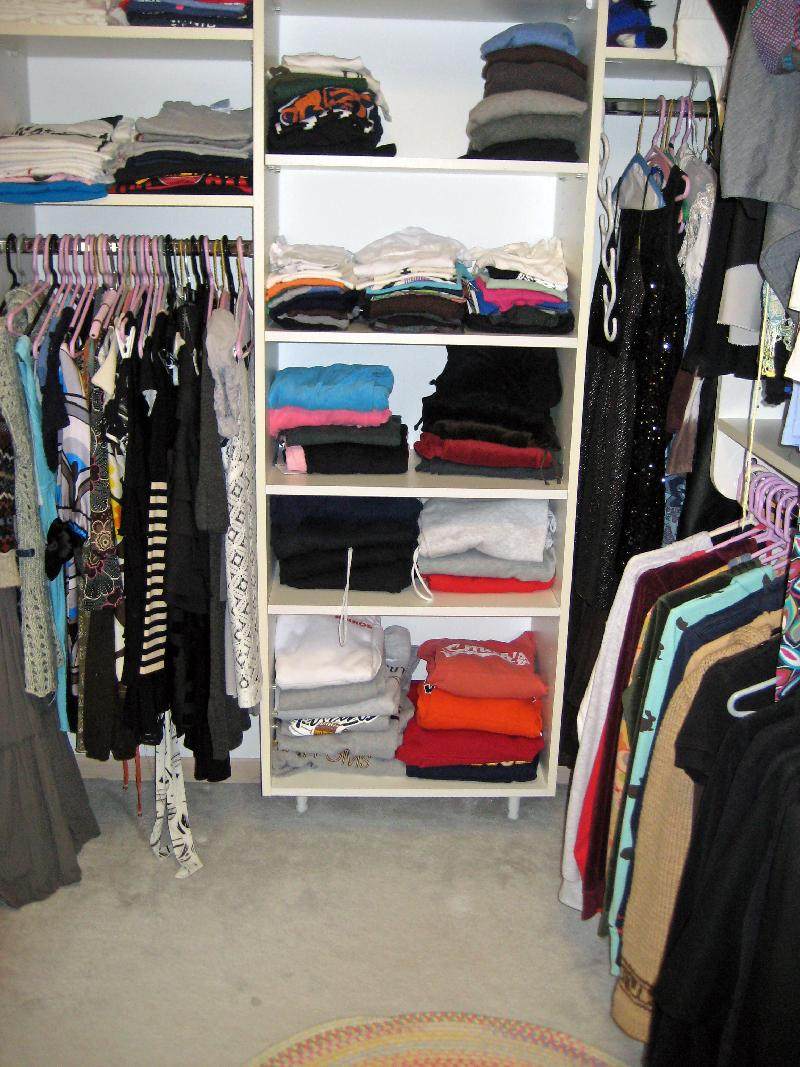 Before After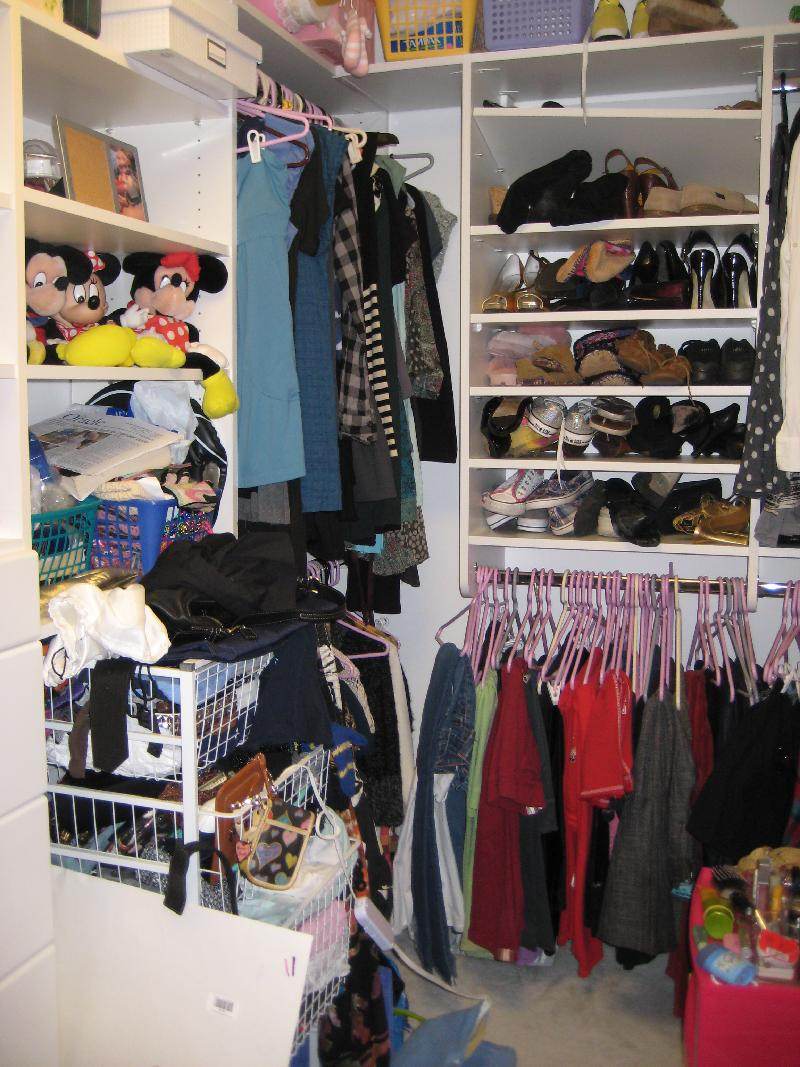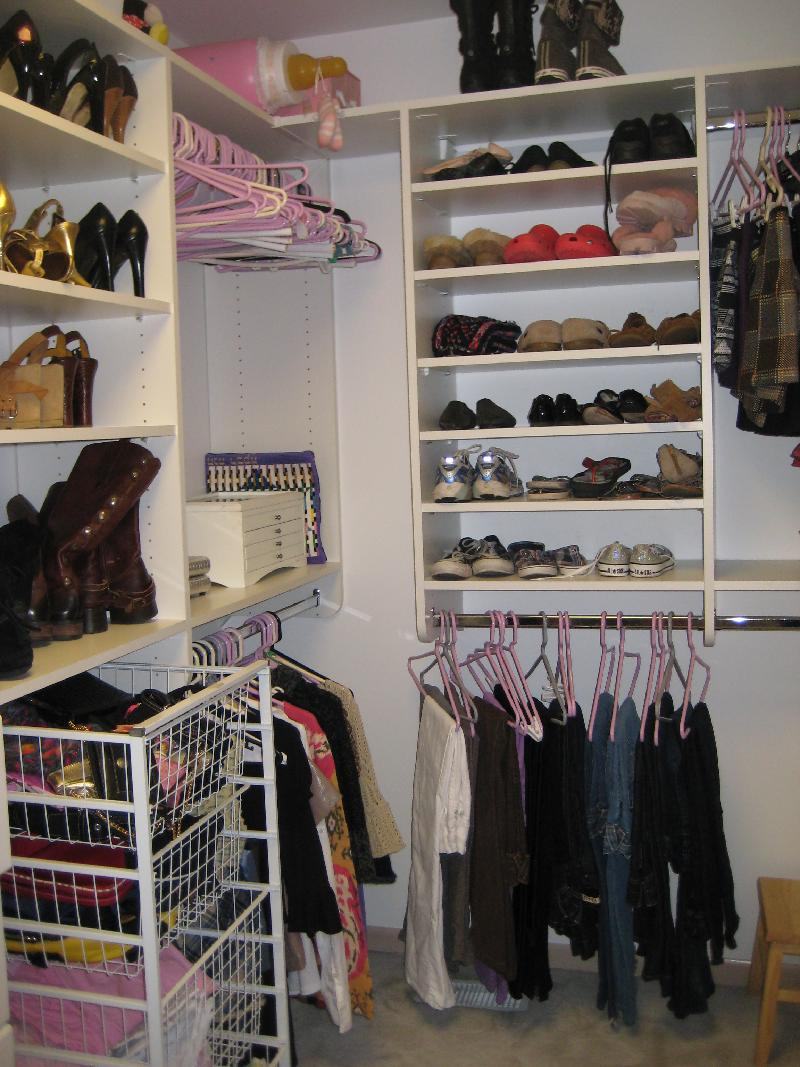 This closet belongs to a girl who is heading off to college in the fall. By eliminating the clothes she no longer wears and reorganizing her closet, she can now easily determine what she owns and what she still needs to buy to take to school. She's also having a much easier time getting dressed in the morning because everything in her closet is something she will actually wear and she can see what she has.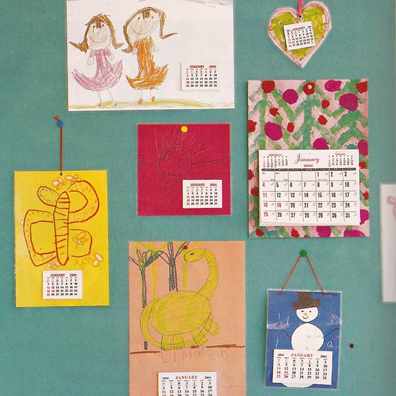 Preserving Your Child's Schoolwork/Artwork At Every Age

Schoolwork and artwork can take over every flat surface (and inch of refrigerator space) of your home unless you have a method for dealing with it! Now is the perfect time to create your storage systems so you'll be ready when the deluge comes.

Preschool
Children in these grades do a lot of artwork. Some of it is reflective of their individual talents and where they are developmentally. These are the pieces that you may want to keep for the long term. Other creative works you may only want to keep for a short while. Your system for your child's artwork should reflect these differences and include a place for:

Displaying artwork.

Artwork you are keeping for a while.

Artwork that you are keeping long term.
At the end of each school year, explain to your child that while you wish you could keep everything forever, you aren't able to. Let them pick the 5-10 pieces of art from the "keeping for a while area" that they are most proud of. Add these to the ones you've already identified as pieces to keep for the "long term".

Elementary School
Elementary school children bring home lots of completed schoolwork including spelling tests, math tests and worksheets. These types of papers don't give as much insight into your child's personality at a particular age in the same way that creative writing assignments and journals do. A system for capturing your elementary school age child's schoolwork should include a place for:

Completed schoolwork so that you and/or your spouse can see it.

Schoolwork you are keeping for a while.

Schoolwork you are keeping long term.
At the end of each school year, have your child select the 5-10 items from the "keeping for a while area" that they are most proud of. Add these to the ones you've already identified as work you'd like to keep for the "long term". With bulky projects that can take up a lot of space, consider taking a picture or a video of your child explaining it instead of keeping the actual project.

Middle School and High School
Middle school and especially high school students complete large amounts of schoolwork throughout the year. Many of these papers they will need to keep until finals are over and/or until they have gotten their quarter/semester grades. To help your kids access these completed items without having to carry them around in their backpacks all year:
Create and label a hanging file for each class they are taking for the current academic year and place these in a file box or file drawer in your child's room or study area.
Throughout the year and at the end of each semester, encourage your child to place their completed papers in these files instead of carrying them around or putting them in piles.
At the end of each school year, ask your child to go through the papers in their files, backpacks and any paper piles. Have them keep those that they are most proud of or that they will need to refer to in the future. The papers they are keeping should go back into the subject file you created for that academic year.


Active School Files
In addition to these storage-solution systems, you will want to identify a place for "active" school papers/forms such as:
Papers that require your immediate attention like permission slips or homework that needs to be signed and returned to school.
Papers that your children need to take back to school.
Papers/projects that your children are in the process of working on at home.


Contact Us
847.266.9166
or visit us at
Check Out Our New Website

We are thrilled to announce that the Altogether Organized Website has been updated with a new look and enhanced content. Some of the additions include:
Organizing tip of the week
Organizing tip archive
Access to past newsletters
Easier to view Seminars page
Easier to view Before and After Pictures
Answers to your Frequently Asked Questions
Our Philosophy
Please view it at www.altogetherorganized.org and let us know what you think.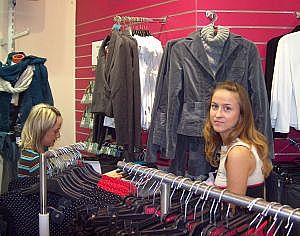 Make the Most
of Your Fall
Clothes Shopping
(and save $$$)
Ever feel like your closet is full yet you have nothing to wear? Are your children's closets packed but they ask you to buy them more? Our wardrobes often have an abundance of clothing that we don't wear for a variety of reasons -- clothes that don't fit or we don't like how we look in them; clothing that is out of style or is not in good condition; or clothes that we are just tired of seeing ourselves in. Sometimes, we don't let go of these items because we feel we're "wasting money" or because we "won't have anything to wear." However, maintaining an overstuffed closet does no one any good.

Removing unworn items from your closet and drawers is the first step to determining what clothes you'll actually need to fill out your wardrobe this fall. By eliminating these excess items, you may even discover long-forgotten pieces that you still like!

Follow these steps to ensure that this year's fall shopping will meet your wardrobe needs.

After eliminating the clothes you won't wear, sort remaining garments by putting like items together. (i.e. jeans, dressy clothes, skirts, t- shirts, sweaters, etc.)
Determine if there are categories you are lacking in.
Determine if each piece in your closet has a coordinating piece that you can wear with it. If not, make note of what item you need to complete the outfit.
Make a list of the items and quantities that you need to complete your wardrobe.
Use your gift cards and certificates and coupons when shopping for these items.
Complete this process with your children's wardrobes as well. If they are old enough, get their input on what clothing they will and won't wear and together decide what to shop for.

By going through this process before you hit the stores, you'll know exactly what you need, preventing you from buying too much or too little and hopefully saving you money and time standing in the returns line.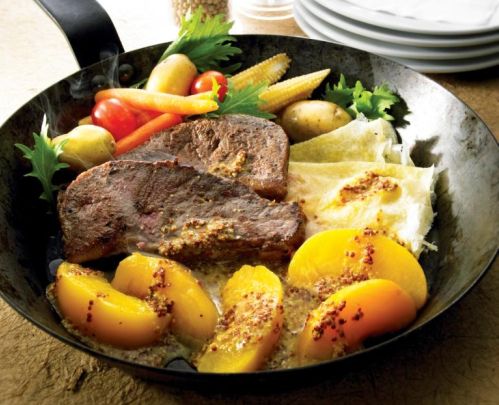 Meal Planning

Strategies


One of the great things about summer is we generally spend less time in the kitchen! Summer meals usually require less planning and cooking as they tend to be simpler, lighter and easier to prepare.


In the fall, however, we focus more on heartier meals that necessitate more preparation. Deciding what to have for dinner each night can sometimes seem like an onerous task. By planning out your family's meals a week at a time, you won't be left standing in front of the fridge at 6:00 p.m. wondering what to serve. You'll also avoid making last minute trips to the store, save money by being less tempted to carry-or-eat out, and generally eat healthier, well-rounded meals.

Here are some ways to simplify your meal planning process this fall.

Each weekend figure out what is happening in the coming week. Are there nights you'll be on a tight schedule and won't have much time to cook? Making a crock pot meal or planning something that's quick and easy to prepare are good options for these evenings. Are there nights when you'll be home? These are the evenings to prepare something that requires more steps.
Write down what you will make for dinner each night. Add the items for each recipe to your weekly shopping list.
Tired of thinking up what to make for dinner each night? All out of menu ideas? Here are some ideas that may help: Consider subscribing to meal planning websites like www.menus4moms.com and www.dinnerplanner.com These websites give you menus with recipes and grocery lists for a week at a time.
Make 5 lists that each have 5-7 dinners on them. Attach the corresponding recipes to each list. Now you have a rotating repertoire of up to 35 meals so you won't always be eating the same thing.
Make one weeks worth of dinners in under 2 hours atDinner by Design. You select a weeks worth of menu items from their list options, they'll do the prep abd you assemble the dinners. To learn more go to www.dinnerbydesignkitchen.com
Ask your family members to make a list of the items they would like to have for dinner to help generate ideas. Each week, make one item from each of their lists. Better yet, ask every family member to pick a night where they are responsible for making dinner.