2009 is sure to be remembered as the year we all stopped opening our investment statements! In these tough economic times, we all need to reexamine our spending habits and make certain that we are spending wisely. This quarter's newsletter focuses on organizing tips that can help to do just that.

Our country is undergoing a cultural shift away from acquiring more and more "things" to instead determining what are the things in life that really matter to each of us. Now is a great time to reflect on what is truly important to you. Consider investing in yourself: take steps to improve your health, skills, productivity, relationships and the quality of your life. These are all investments that don't depend on the stock market and will produce personal dividends that will pay off in both the short and long term.

In this issue you'll also find our new "Highlighted Project" section. Each quarter we plan to show a picture of a project we've completed that has made a big difference in one of our client's lives. While this quarter's "before and after" picture is somewhat dramatic, it is often the small changes that make the biggest difference.

We hope that you enjoy this issue,

Linda
This Quarter's "Highlighted Project"

We really get satisfaction from helping those of our clients who've hit a rough patch to get back on track. This client, working together with DeeDee, transformed her kitchen back into a "new" space in which she is once again looking forward to sharing meals around the table with her family.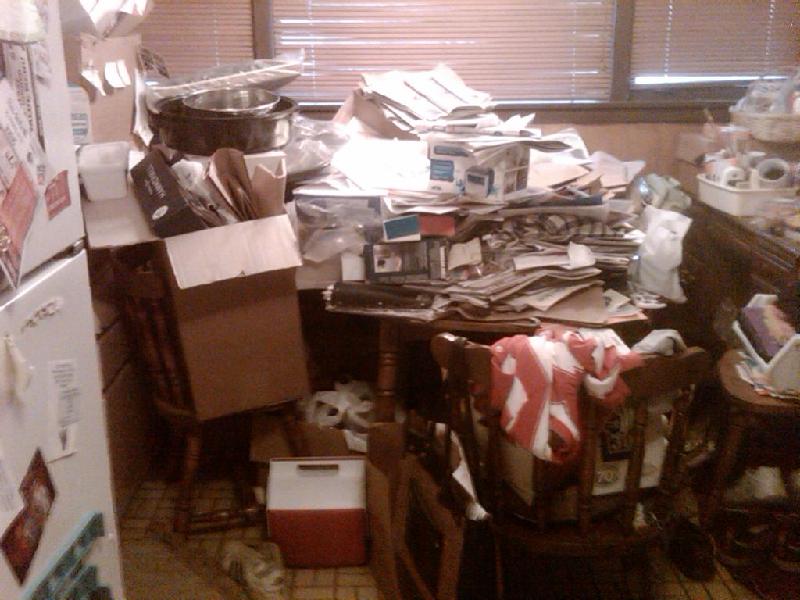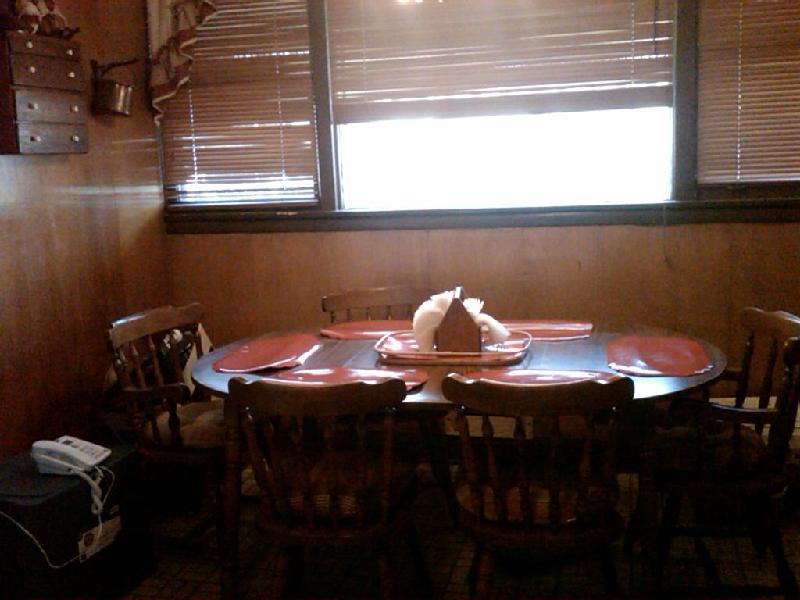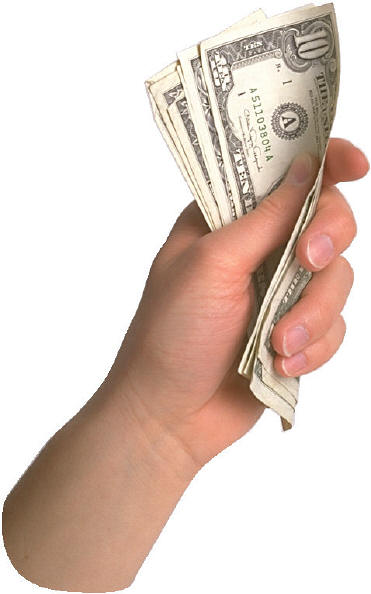 Make Purging Pay
Letting go of excess items is not only good for reducing your clutter, it can also be good for increasing your wallet.

Here are several options for making your purge pay off financially:

Online Selling - EBay and Craig's List are two popular sites for selling items. EBay is an auction site and allows you to reach a national audience. There are fees for listing on EBay and you pay a percentage of the sale price to them. You are also responsible for shipping the items you sell to the buyer.

With Craig's List you have a local audience but listings are free and there are no commissions to pay. Transactions are usually handled in person and in cash. There is also a "free" section where you can list items that you would like to give away.

A number of companies will do all of the work related to selling your items on EBay for you. They will photograph, create a listing, communicate with the buyer and ship your item for a percentage of the sale. Please let us know if you would like a listing of companies who provide this service.

Resale Stores - Resale stores are an outlet for selling clothing, household items and furniture. Most of these stores will take your items (which should be in good condition) on consignment and then pay you a percentage of the sale price. Others will pay you cash outright. There are also specialty consignment/resale stores in the Chicago-land area that focus on a variety of goods including vintage clothing, antiques, wedding dresses, etc. You can find resale stores in the phone directory or contact us for a listing of area stores.

Gold Buyers - If you have any broken gold jewelry that you don't plan to repair, you may want to sell it to a trusted jeweler. We have a client who recently brought a 14k gold earring bracket, single earring, small gold chain and a charm to her jeweler and walked out with almost $300.

Tax Deductions - Donating your items to a charitable organization allows you to take a tax deduction for the fair market value of these items (what you could resell them for -- not the original price) if you itemize your deductions for taxes. To get an idea of fair market values you can look at the Salvation Army's valuation table at www.satruck.com/donation value_guide/full_guide. Be sure to follow all IRS rules for donations by checking out www.irs.gov/publications/p526/index.html.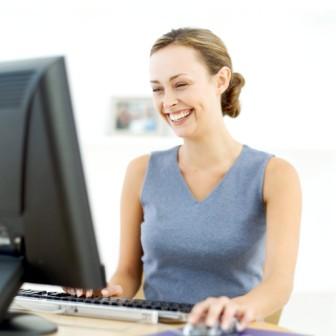 THE "HOW-TO's" to ONLINE SELLING
Some of our clients have told us they would like to begin selling items online with Craig's List or E-Bay but don't know how.
Lisa is Altogether Organized's resident expert on using these sites. If you would like to have Lisa show you how to sell your items on Craig's List or EBay, just let us know and we can schedule an appointment.

The Altogether Organized Team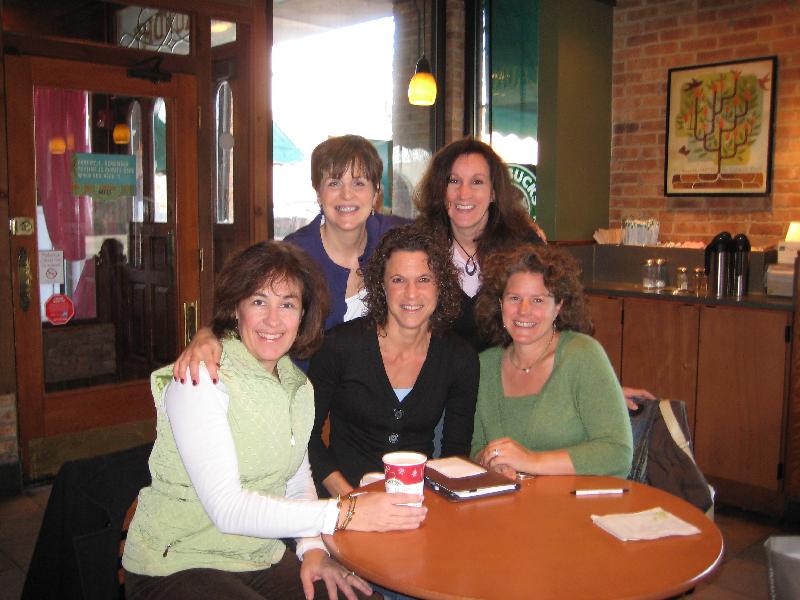 We are so happy to have won the Angie's List "Super Service Award" for 2008. This is our second year in a row to receive this prestigious award!

Organizing Tips to Save You $$$

- Know what you have and buy only what you need. It is important to know what you have so that you don't buy things you already own. For food shopping, organize your kitchen pantry by category (condiments, snacks, beverages, canned goods, etc.) and then put duplicates together. Look at what you have in your "inventory" before heading to the grocery store.

- Know what hangs in your closets. As in food shopping, buy only what you need and make sure that your closet only houses the clothes that you actually wear. Put like categories of your current clothing together (jeans, dressy, blouses, sweaters, etc.) and color code them. This allows you to see what items you may still need and may even reintroduce you to some items you've forgotten you own! If there are items that are not your correct size but you'd like to keep, separate them out so they don't prevent you from seeing your clothing options clearly.

- Pay your bills on time. Make sure that you are paying bills on time and avoiding late fees and penalties. Put all the bills to be paid in one location in your home and determine how often and when you will pay bills each month. For example, will you pay on the 15th and the 30th of each month or every Saturday morning? Then stick to your schedule. Also, consider having automatic deductions or use online bill paying to make the process faster and easier.

- Deposit your checks. You may be surprised how often we find checks in our client's homes that were never deposited. Just last week while working with a client on her papers we came across a $3,000 check she thought had been deposited but never was! Keep checks to be deposited in one "memorable" place and mark your calendar for the day you will go to the bank to make deposits.

- Don't forget those Gift Certificates and Gift Cards. Treat these items just like money since that's really what they are. Keep gift cards for stores that you frequent right in your wallet so you'll remember to use them when you are shopping. Note on your calendar the expiration date for valuable gift certificates so that you don't miss out on the opportunity to use them. If you have gift cards you don't intend to use, consider selling or swapping them at www.plasticjungle.com or www.swapagift.com.

- Cut & keep coupons. Cut and keep coupons for items that you actually use and remember to bring them with you when you go to shop. You may want to keep store coupons in an envelope in your car so that they are readily accessible when you are out. So often we forget to take coupons with us when we are out shopping and they don't do us any good sitting in a drawer at home.

- Send in those Rebate Forms. Retailers expect that only a small percentage of customers will actually send in rebate forms. Make sure that you are taking advantage of these opportunities. Put the blank rebate forms with your bills to pay so that you are sure to complete them in a timely fashion. Make a copy of the completed rebate form and any needed documentation. Mark your calendar for the time you should be receiving the refund and once received, throw away/shred your copy of the rebate forms.

Contact Us
847.266.9166
or visit us at