Happy New Year!

Here's to 2009 being a happy, healthy and organized year for you.

Our newsletter goal this quarter is to provide useful tips for keeping you organized throughout the year. I have included 6 key tips that I believe are important for overall organization, as well as advice from each of our organizers for organizing your home, your paper, your time and your kids.

You'll also find information on a new non-profit organization which will pick up your furniture donations with the goal of providing them directly to low income families.

Please enjoy this issue of the Altogether Organized newsletter and try to stay warm!

Best Regards,

Linda



Six Tips for Being "Altogether Organized"
To get and stay organized:

·Determine Your Priorities - Decide what is most important to you in your life at this time. Now consider all of the activities which you are currently involved in and decide to engage only in those activities that align with your priorities.

·Develop Systems - For example, be sure to establish a process for how you handle the papers your kids bring home from school; how you plan your meals and your grocery shopping; and when you'll do your bills and paperwork. By having a set routine, you'll save time and work more efficiently.

·Have a Place for Each Item in Your Home - Once everything is put away in it's identified place, when you need a certain item, you'll always know exactly where it is. Also, decluttering is much easier when you know where everything belongs.

·Spend Time Putting Things Away Each Day - It is so much easier to attain mental clarity when there isn't a lot of visual disarray surrounding you. Help unclutter your mind (and home!) by spending 10 minutes each morning and/or 10 minutes each night putting things back where they belong.

·Only Keep Items That you Like or Have a Useful Purpose - When you hold onto items which you no longer use or enjoy, you allow these items to take up valuable space. And, the more stuff you have, the harder it is to keep yourself organized. Maintain a box for donations and always say yes when an organization calls asking for them!

·Use Only One Calendar (paper or electronic) & Make Sure it has Space to Record Daily Tasks - Don't rely on your memory. By writing everything down, you'll reduce stress and it ensures you won't forget things. Put both personal and professional items on the same calendar to eliminate scheduling conflicts. Also, keep a master list of the projects you're working on and break them down into manageable steps. Then make sure these steps are plotted onto your calendar.



. .

"Kids & Clutter":
What our Organizers say...
Lisa: Give your children's toys a "home" so that they know where things belong and how to clean them up. By labeling shelves/containers, your kids will know where to find their toys and where to put them away. You can use pictures as labels if your children are too young to read. Also, make cleaning up a game by setting a timer and racing to see who finishes first.

DeeDee: Help your kids get organized so they are ready for school each day. Every night before school, help them to pick out their clothes, pack their lunch and put all of their homework in the right folders and into their backpacks.

Linda: Have your kids go through their school papers at the end of each school year and decide what they would like to keep. Encourage them to keep the work that they are the most proud of or that they will need to reference during the next school year.

Kim: Make household rules that everyone is expected to follow. Some suggestions include making your bed each morning, putting dirty clothes in the hamper and putting your things away each night before bed. Also, if you take something out, put it away; if you drop it, pick it up; and if you open it, close it!



Giving Back Through "The Heart Homes Initiative"


The Heart Homes Initiative was recently founded by Diane Falanga (my sister!) with the mission to provide donated furniture directly to the homes of low income Chicagoans in need. Their philosophy is that everyone is entitled to and nurtured by, living in a comfortable and safe environment and that design can help and inspire those that have suffered.

If you have any furnishings, rugs, lighting or artwork in good condition, Heart Homes will arrange for a pick-up and will match your donation to a family in need. If for some reason Heart Homes is unable to use your items, they will be donated to Howard Brown, an organization that helps poor and underserved minorities access healthcare services.

To donate, please e-mail jsobecki@designsfordignity.org or call 773-293-3259. Please provide digital photos of your items or mail your photo(s) to Designs for Dignity/Heart Homes Initiative, 5215 N. Ravenswood, Ste. 203. Chicago, IL 60640

The Altogether Organized Team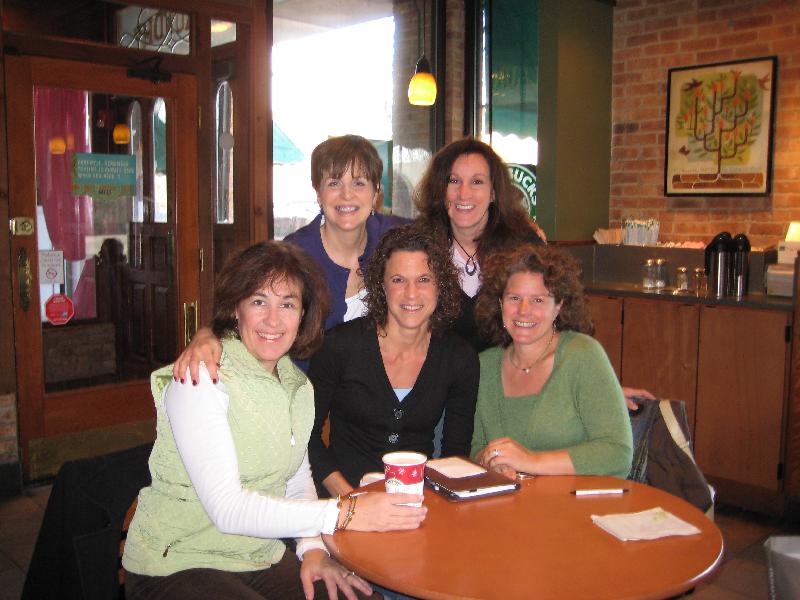 "Home Sweet Home":
What our Organizers say...
Lisa: Organize your home storage room as if you were shopping in a store. For example, create separate sections for holiday items, for your tools, for paints, for travel items, and for those extra pantry or kitchen items.

DeeDee: Know what you have and only buy what you need. While it makes sense to keep extra of frequently used items on hand, it's important to limit them so that you're not sacrificing storage space you need for other things.

Linda: Store items close to where you use them and keep the things you use most often on/in the shelves, drawers, or parts of your closet that are easiest to get to. Also, keep all the items needed for an activity together.

Kim: Organize your clothing by color. You will be amazed at how many of the same color/same item you might find.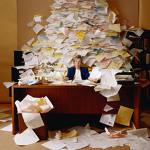 "Piles of Paper"
What our Organizers say...
Lisa:
If available, sign up for paperless billing. Once the bill is paid online, log the confirmation number in your checkbook or planner.
DeeDee:
Sort the mail as soon as you bring it in the house. It will only take a few minutes to get rid of the junk mail, to separate out the bills and other family member's mail and to identify the items that will require future action and those you can throw out or file.
Linda:
Set aside a regular time(s) each week where you sort any stray papers on your desk, attend to your paperwork, and do your filing.
Kim:
Keep the papers that you need most often easily accessible. Use either a vertical file holder right on top of your desk or keep them in the front section of the file drawer that is easiest for you to get to when you sit at your desk.

"Time: We All Want More of It"
What our Organizers say...

Lisa: Keep a single notepad or planner with you so that all of your notes are in one place. This prevents searching for the lone "Post It Note" or "scrap paper" with a missing important phone number or piece of information. (Note from Linda: The only time Lisa has reportedly been without her planner is when she walked down the aisle.)

Linda: Map out your weekly commitments day by day. This allows you to see what blocks of time you have available - perhaps showing you there is time for those activities you'd like to do but didn't think you had the time for. You may discover there isn't the time to do everything you'd like, and you will need to prioritize the activities that are most important to you.

DeeDee: Write everything down (on paper or PDA) that you need to remember such as appointments, phone calls to make, action items, etc. Do not leave anything to your brain. You'll feel less stress since you won't have to worry about forgetting.

Kim: Map out your errands to maximize your time and minimize your gas usage. You may want to designate a certain day of the week to do all of your errands on or keep a list of your errands and do them when you are in the vicinity of each location.


Contact Us
847.266.9166
or visit us at