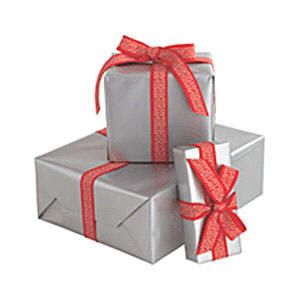 Quick Tips for Staying Organized & Alleviating Stress during the Holidays
PUT IT IN WRITING

- List everything that you want or need to do.

Getting these items down on paper and out of your head is an immediate stress reliever.

Next, block out time on your calendar to get these tasks done.

Be sure to be specific about what you'll be doing, when.
· PRIORITIZE - If you have more tasks then the time to do them in, prioritize and delegate. Consider dropping those activities that are least important. Also, ask for help or assign jobs to others who can do them just as well as you can.
· DONATE - Ask your kid's to donate toys they no longer play with. Help them realize that another child may really enjoy a toy that they no longer want and this will make room for the new toys they receive.
· MAKE LISTS - Make a list of all of the people on your shopping list and what you plan on buying them. Try to buy the same gift when possible for multiple people. For example, buy the same gift for all your children's teachers and activity instructors.
· KEEP RECEIPTS - After you make your purchases, keep the receipts for gifts for your family in one envelope so that if something needs to be returned you'll know just where to find the proof of purchase.
· SHOP OFF-PEAK- Save time and your sanity by shopping during off hours. The stores will be less crowded in the early morning and late evening. Or, better yet, shop on-line and avoid the crowds altogether.
· GET STARTED - Don't put off what you can do now. Instead of thinking "what is the latest I have to get this task done," think instead, "what's the soonest I can do this task." The more you can cross off your list now, the better you will feel.
The holidays can be such a stressful time of year but don't lose sight of the fact that they should also be enjoyable. If you aren't having fun, you may need to lower your expectations or give some plans up this year. Remember; don't let perfect get in the way of good.
Happy Holidays!