Dear :

My last newsletter asked for suggested topics for future editions and I received an abundance of good ideas. So the theme of this quarter's newsletter is "Answering Your Organizing Questions."





I selected three questions to address now and I will try to weave the others into future newsletters.

I've also included our Project of the Quarter, which highlights how sometimes a simple change can effect a big difference in how a space functions. There is also information on some local recycling opportunities.

I hope that you enjoy this quarter's newsletter and that you have a great summer!

Best Regards,

Linda

Q: How can I store things in my bathroom but still have it be safe for children to be around?
A: Your bathroom most likely contains items which you use on a daily basis, items which you only use occasionally, as well as extra supplies.
We recommend that you keep the items you use daily in the drawers or cabinets that are the most accessible. For example, the picture below shows a top bathroom drawer before being organized and then after.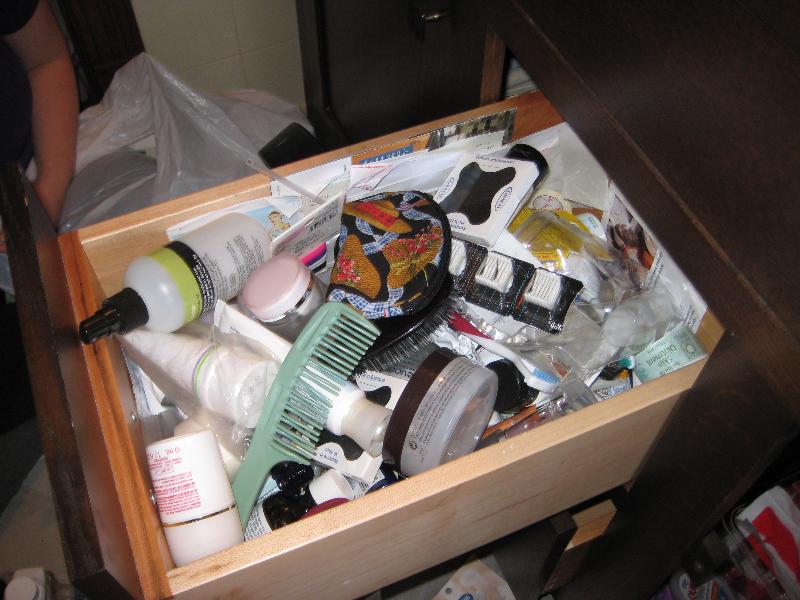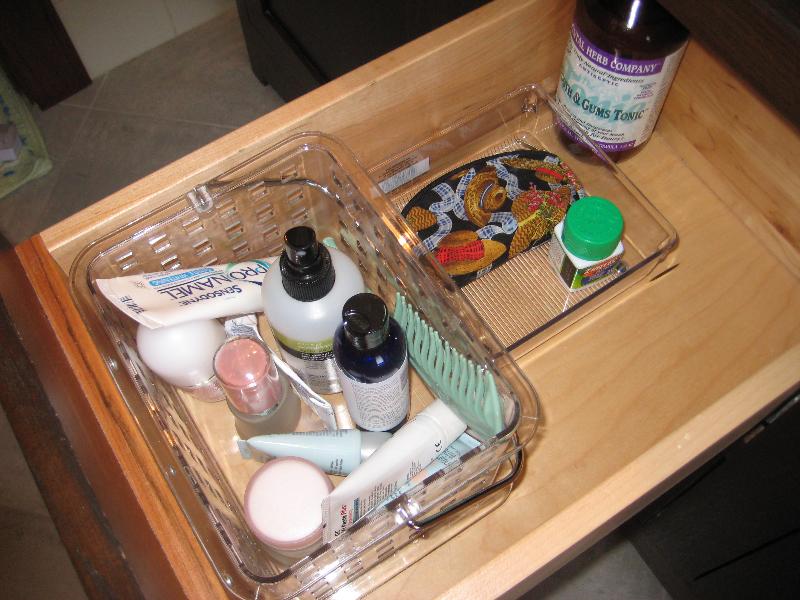 In the after picture, only the items that this client uses each day remain in her top drawer. The drawer beneath (not shown), houses the items her husband uses on a daily basis. The cabinet space below the sink houses other supplies sorted by category. The after picture below shows how she is using the pull-out shelves that we added to separate four categories of supplies.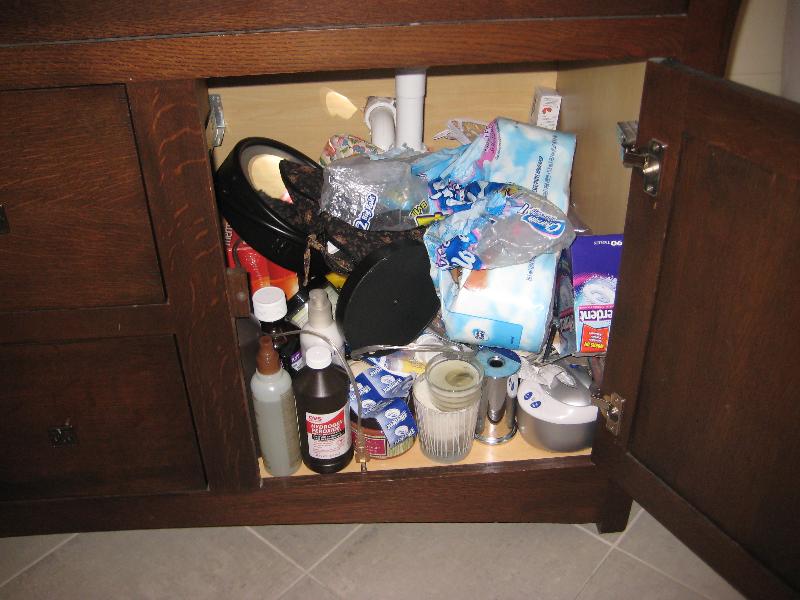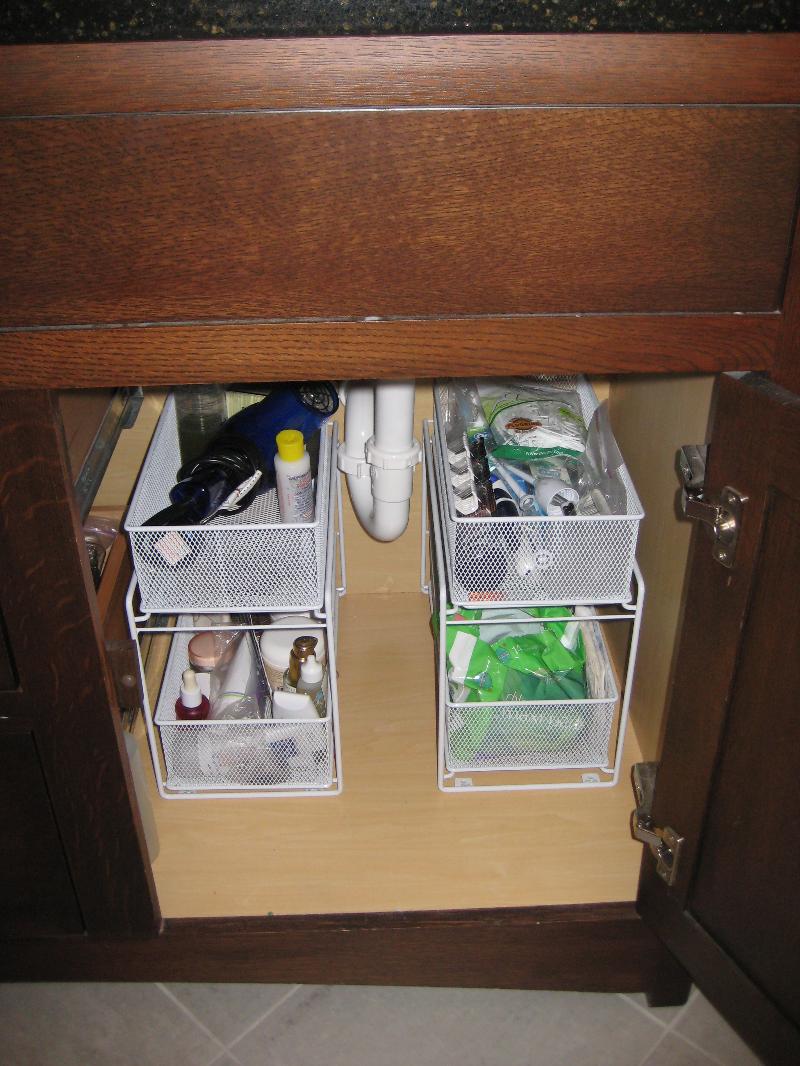 In order to keep kids safe, place only supplies that do not pose a risk to them in areas they can reach. For this project, we used the top shelves of an adjacent closet to house medications. We separated the medicines by type (i.e. cold and allergy, homeopathic, etc.) and moved them to a location that was accessible to them but out of the reach of their children.

It is also important to clear out medications that are expired or that you are no longer using. Please see our sidebar article about how to dispose of these in an environmentally friendly way.


Below are before and after pictures of another client's adjacent bathroom closet that is being used to store extra supplies.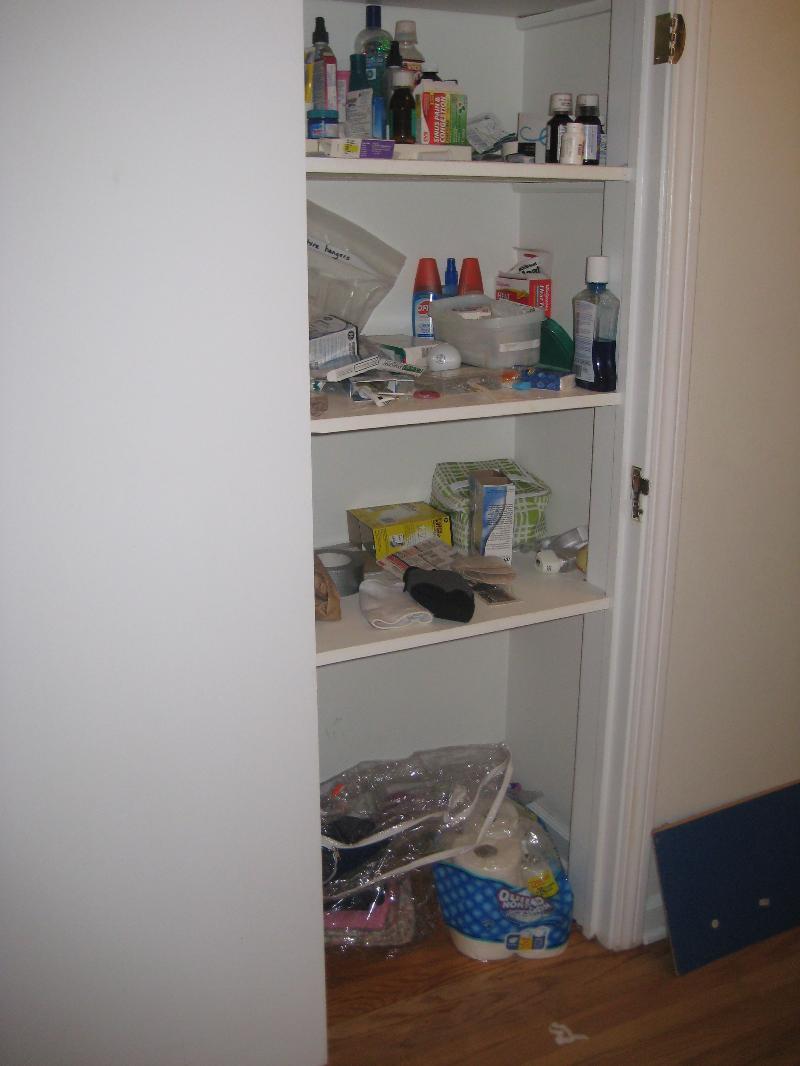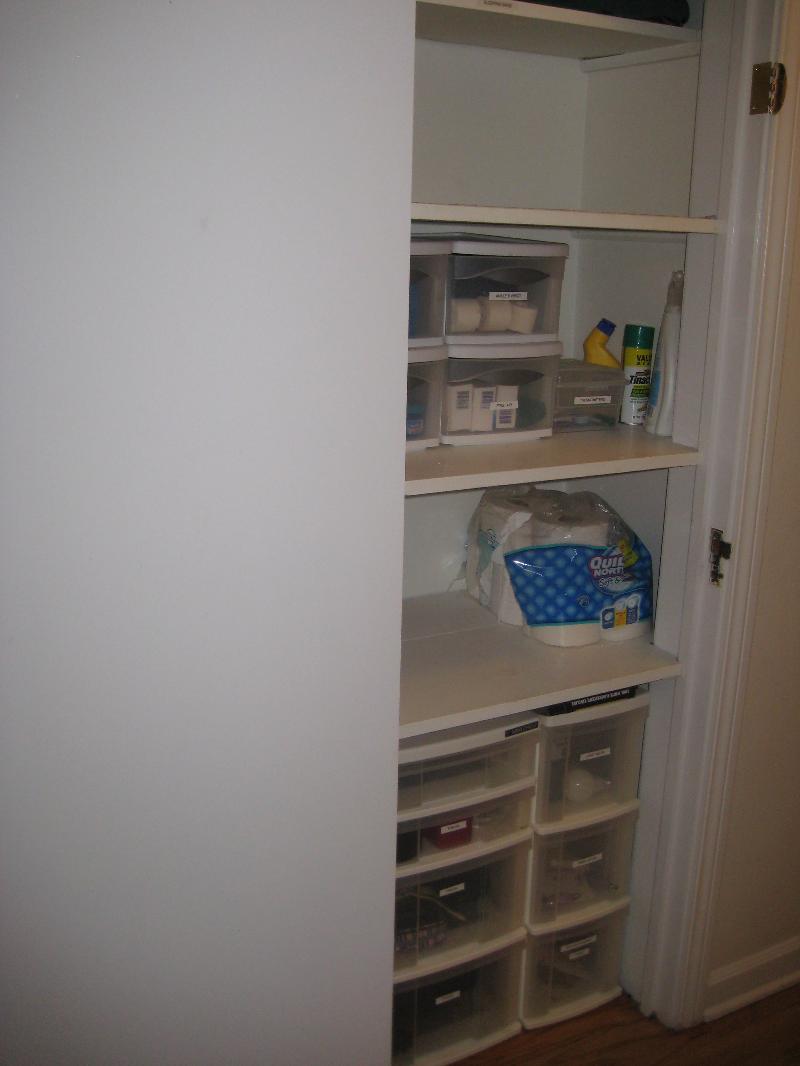 These pictures illustrate a concept that Lisa, one of our wonderful organizers, asked me to address in the newsletter. The concept, that it is okay to have some extra space, sometimes makes our clients feel uncomfortable. They feel as if they should be filling it. We want our clients to realize that there is nothing wrong with leaving some areas open. In fact, it's nice to have options in case something else presents itself as needing a place in that area.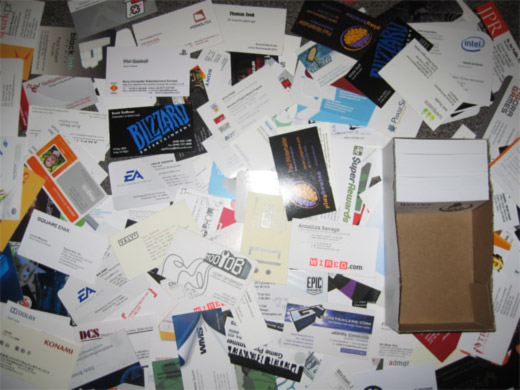 Q:
I accumulate a lot of business cards at all of the networking events I attend. Some need follow up and others I keep for when I do a mailing. What is the best way to organize them? I am drowning in business cards!
A: Your best bet is to put your business cards in your computer contact management system. That way you can have them in a format that is easy to view and categorize. For example, your contacts can be categorized as "hot prospects", "customers", "vendors', "resources", etc.
You may want to buy a business card scanner like the one made by NEAT Receipts which allows you to scan the cards directly into Outlook and ACT! You can also scan your business cards into the NEAT Business Cards database. Learn more at www.neatreceipts.com There is also a Business Card Reader app that scans business card information and then transfers the contact information directly to your IPhone.
For those of you who don't have so many business cards, you may want to use something simpler like a rolodex, a business card book or a binder with plastic inserts especially designed for business cards. You may want to insert the cards alphabetically or by category.
Remember that it is not necessary to keep every card you've ever been handed! Only keep those that you actually need or want.
This Quarter's
"Highlighted Project"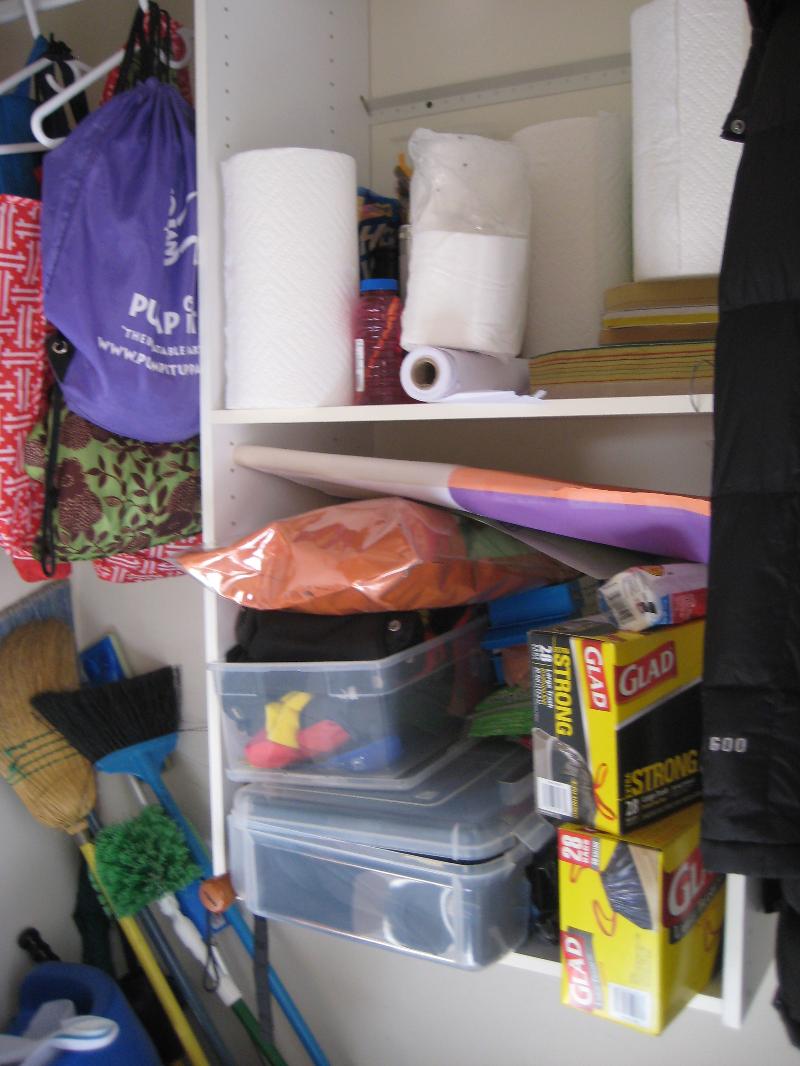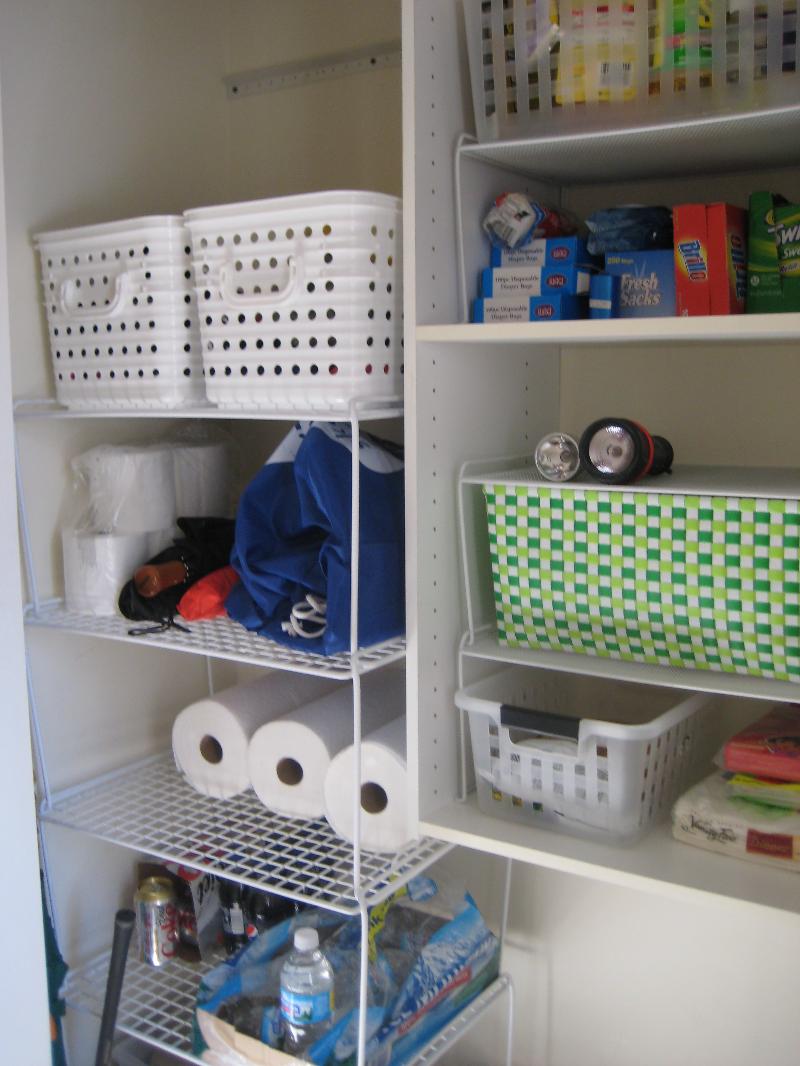 This mudroom closet belongs to a client who was getting ready to move and wanted it to show better. The closet had always irritated her because it looked messy, had a lot of wasted space and she wasn't able to store things in it easily.

By using removable interlocking mesh stacking shelves (available at The Container Store), we were able to better utilize the space and assign specific places for her belongings. After the closet was organized, she loved how it looked and functioned and wished she had it done when she first moved in!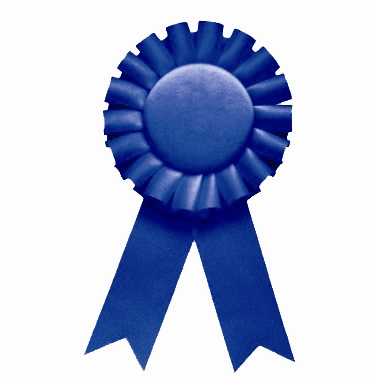 Award-Winning
Organizing Products
Every year the National Association of Professional Organizers (NAPO) votes for their favorite products.
The following products were selected as this year's winners:
Best Business Product

- The TUFF® Hanging Folder with Easy Slide™ Tab made by the Smead Manufacturing Company. www.Smead.com
Best Technology Product

- The NeatDesk Product from The Neat Company. www.neatco.com

Best Residential Product

- Elfa, Modular Shelving and Drawer System from The Container Store.
Contact Us
847-266-9166
or visit us at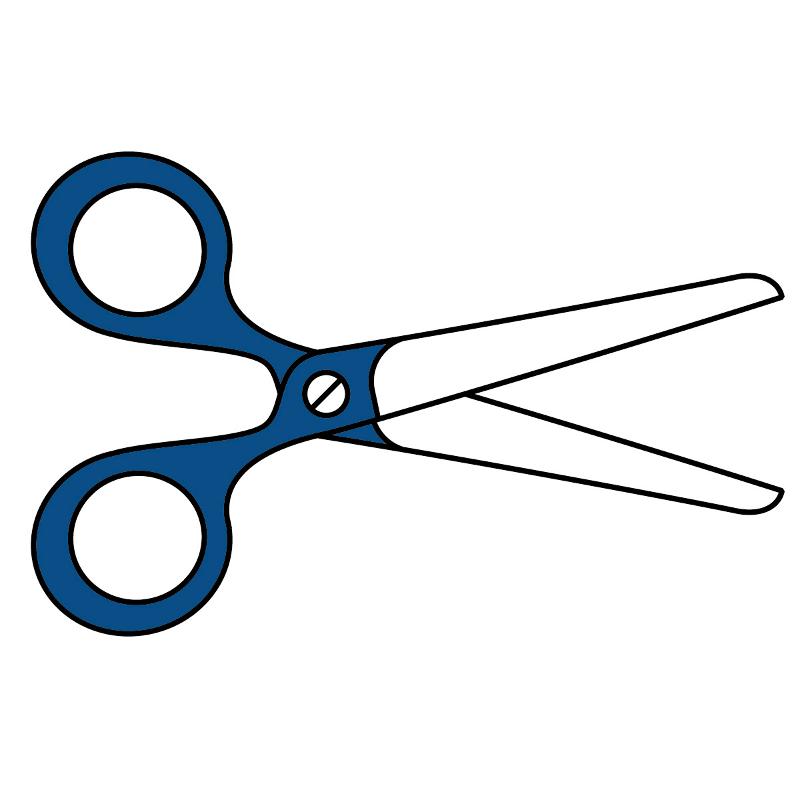 Q: How do I deal with my inner recipe clipper?


A:
By the sound of your question, I imagine that you are clipping a lot of recipes and not actually preparing them. If that is true, I urge you to "just say no" and stop! And if you are saving recipes you've never actually tasted because you "might" make them someday - don't.
Thanks to the internet, you can now find similar or even better recipes in no time. For example, you can search for recipes on sites like
www.bonappetit.com
,
www.gourmet.com
,
www.epicurious.com
,
www.foodnetwork.com
and
So feel free to let go of that stash of recipes you've clipped but never made, knowing that you can always find terrific recipes on line.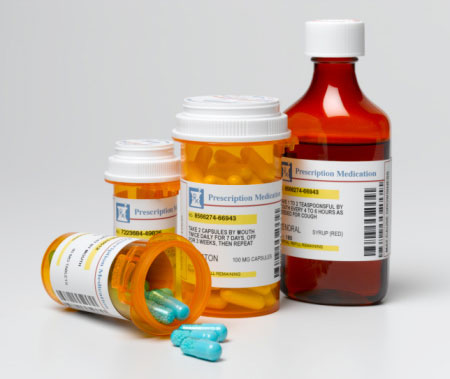 Safe Disposal of Your Old Medications


Do you have prescription drugs that are expired or that you no longer take? If so, it is important to dispose of them safely.

Flushing old medicine down the toilet is not a good option. Most treatment plants are unable to remove these chemicals from the water supply and fish and other wildlife in Lake Michigan are negatively affected.

In addition, unused drugs in medicine cabinets pose a danger to children who may accidentally ingest them or to others who may want them for recreational purposes.

There are a number of community resources for safe and environmentally friendly medication disposal. Accepted medications generally include prescription medications (except controlled substances), over the counter medications,vitamins, liquid medication in leak-proof containers and homeopathic remedies. Also please note that most of these facilities only accept medication from residents of that community.

Buffalo Grove Village Hall, Monday 8:30am - 7:30pm, Tuesday - Friday 8:30am -5pm
Chicago Household Chemical Recycling Center, 1150 N. Branch St., Tuesdays 7am -noon, Thursdays 2- 7pm and the first Saturday of every month 8 am-3pm
Evanston Civic Center, 2100 Ridge Ave., Monday - Friday 9am to 4 pm
Glencoe Village Hall, Wednesdays from 8 am to 4:30 pm
Glenview Village Hall Lobby, First Friday of each month from 9 am to noon
Highland Park, The Highland Park Police Department Lobby, 24 hours
North Shore Health Center, 1840 Green Bay Road, Mondays, Wednesdays and Thursdays between 8:00am and 8:00pm and Tuesdays, Fridays and Saturdays between 8:30am and 4:30pm
Kenilworth Police Department, 24 hours
Lincolnwood Police Department, First Friday of every month 7 am-7pm
Morton Grove Civic Center,


Monday - Friday 9am-4pm

Skokie Village Hall, Monday-Friday 8:30 am-5pm, First and third Wednesdays from 8:30am-7pm

Wilmette Village Hall -Health Department, Second Tuesday of month from 7:30 am - 4:30 pm
Winnetka Fire Department, Wednesdays 9 -11 am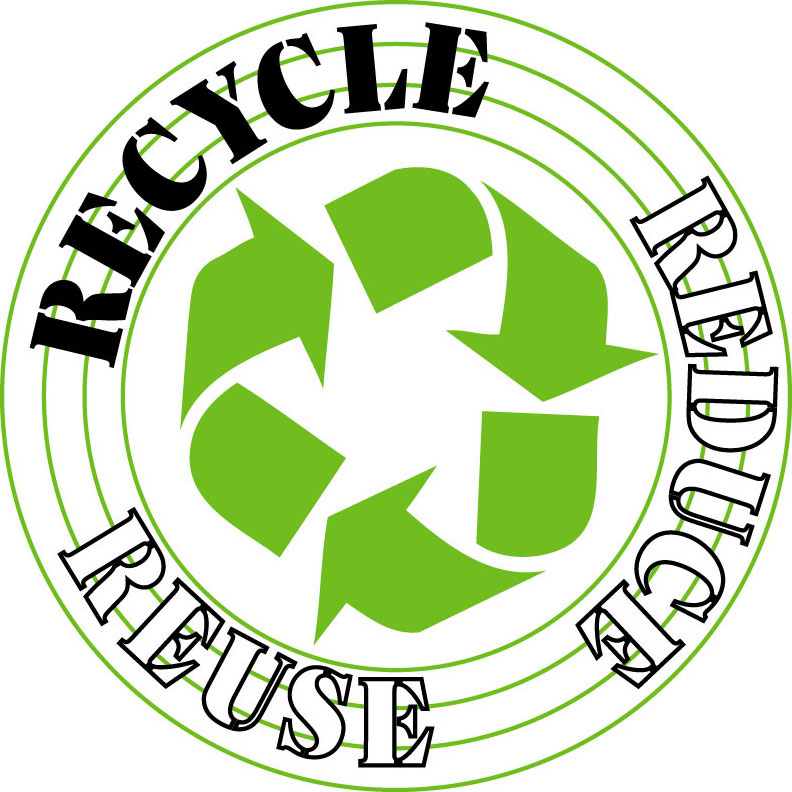 Recycling Opportunities


Northern Cook County

The Solid Waste Agency of Northern Cook County has several free shredding events planned for this summer for residentially-generated paper such as medical forms, bank statements, personal files and retired tax forms, etc.

The following events are open to residents in an agency member community regardless of where the event takes place. The member communities for these events include: Buffalo Grove, Evanston, Glencoe, Glenview, Wilmette, Winnetka, Kenilworth, Morton Grove, Lincolnwood, Niles, Park Ridge, Wheeling and Skokie.

Identification will be checked and no materials from businesses, schools or institutions will be accepted.

The following events will run from

9 a.m. -11 a.m.

July 17th at the Lorraine H. Morton Civic Center in Evanston at 1200 Ridge Avenue

July 24th at the Winnetka Public Works Building at 1390 Willow Road

August 7th at the Niles Public Works Yard at 6849 Touhy Avenue

Lake County
The Solid Waste Agency of Lake County also has free secure shredding available for residentially-generated paper as shown below: